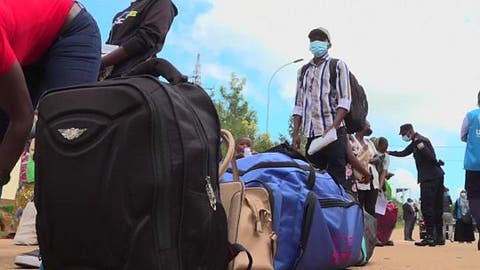 UNCHR
The Burundian refugees returning home from Rwanda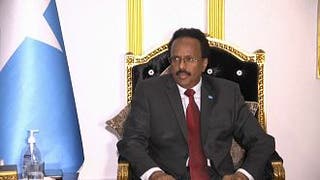 SOMALIA
Somali president calls for 'urgent discussions' with opponents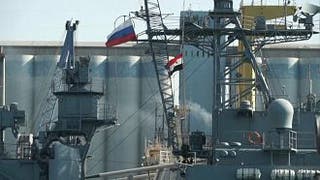 SUDAN
Sudan reportedly suspends planned Russian naval base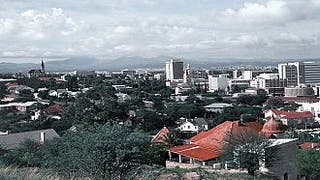 NAMIBIA
Namibian government links 84 doctors to fraud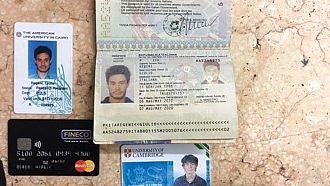 EGYPT
Preliminary hearing opens in case of Italian student murdered in Egypt
MOST READ
Boko Haram fighters hoist flag, forcefully grab wives in Nigerian town
Nine policemen killed by unidentified gunmen in Nigeria
Zimbabwe sells rights to hunt endangered elephants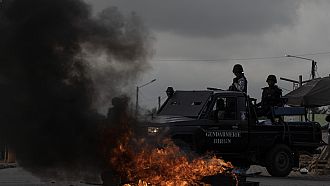 IVORY COAST
Ivory Coast frees 4 activists accused of "inciting revolt" et al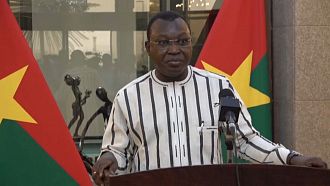 COUNTERTERRORISM
Terrorism "spares no one" says Burkina government after deadly attacks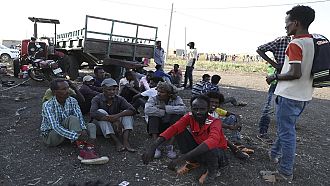 AFRICA
'Clean out our insides': Ethiopia detains Tigrayans amid war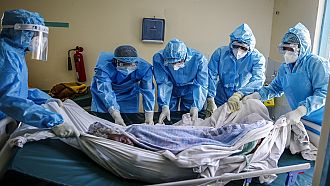 AFRICANEWS
Alarm grows in Africa as it watches India's COVID-19 crisis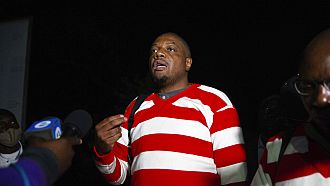 JOURNALIST
Zimbabwe corruption exposing journalist wins case against the state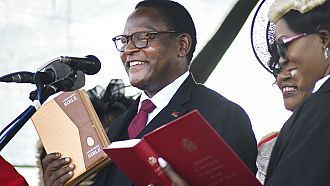 DEATH PENALTY
Malawi highest court scraps death penalty, terms it unconstitutional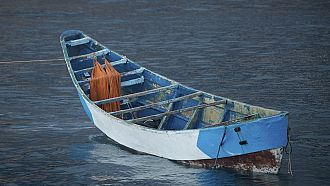 AFRICAN MIGRANTS
Bodies of 24 migrants from Sub-Saharan Africa rescued by Spain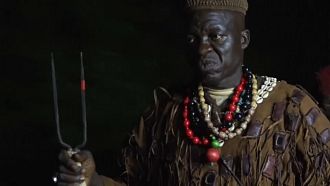 BURKINA FASO
Believing they can't be shot, Burkina Faso hunters confront extremists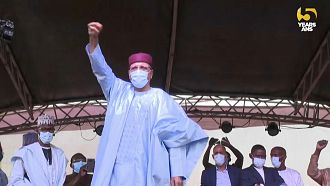 NIGER
Alleged author of Niger coup has been arrested in Benin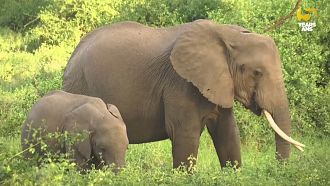 KENYA
Kenya conservationists score major win against avocado farm
YOU MAY ALSO LIKE : THE MORNING CALL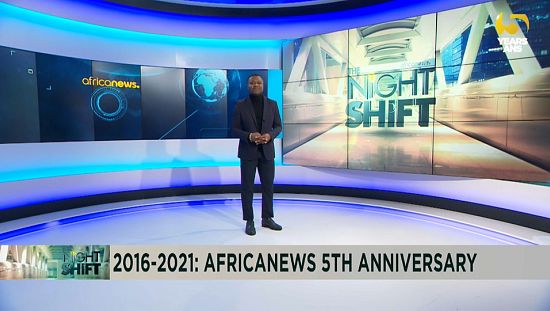 Africanews celebrates fifth anniversary [Night Shift]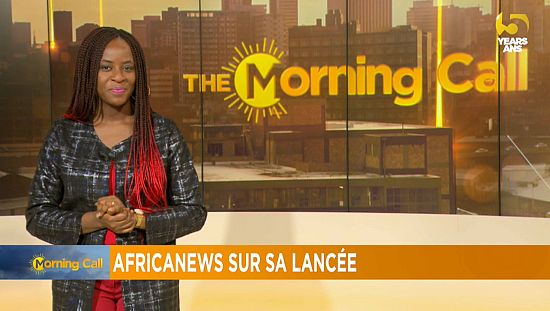 Africanews celebrates fifth anniversary [Morning Call]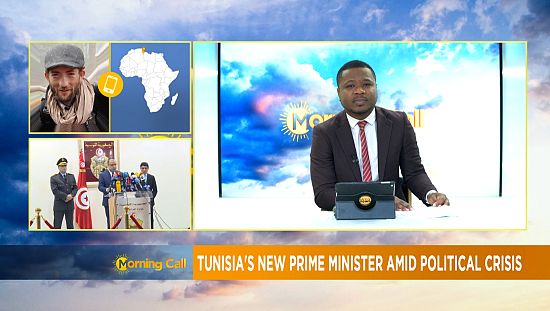 Tunisia's new prime minister amid political chaos [Morning Call]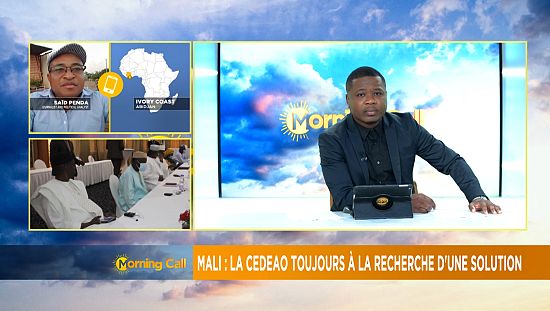 ECOWAS warns of sanctions in Mali crisis [Morning Call]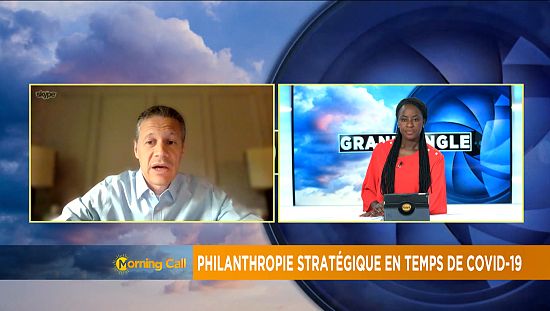 Decline in remittances to Africa over Covid-19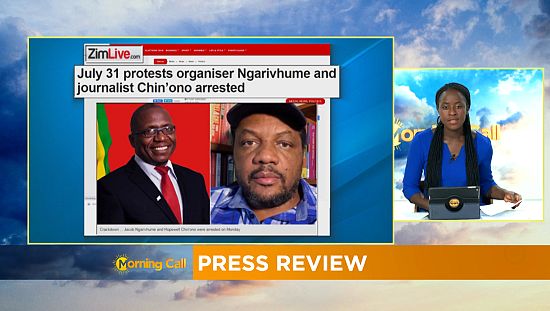 Top Zimbabwe journalist detained, charged with inciting public violence [Press Review]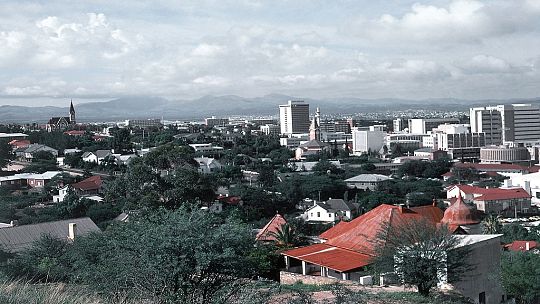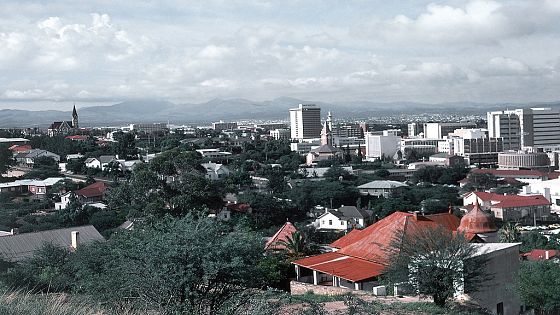 JUST IN
The Burundian refugees returning home from Rwanda

Sudan reportedly suspends planned Russian naval base

Namibian government links 84 doctors to fraud

eSwatini's economy risk crashing [Business Africa]

Preliminary hearing opens in case of Italian student murdered in Egypt
PARTNER CONTENT
Coronavirus – Zambia: COVID-19 update (27 April 2021)

Women's Regional 10s register Successful Second Round

Team Qhubeka ASSOS jersey available for purchase

Democratic Republic of the Congo to vaccinate over 16 million people against yellow fever

Banker-turned-poultry farmer becomes champion for African agriculture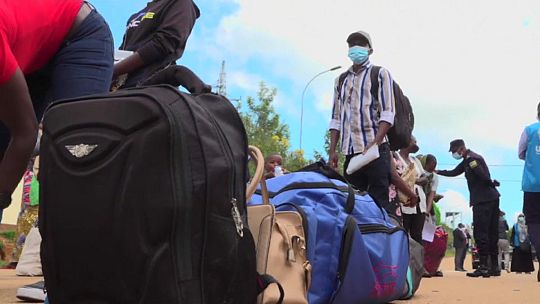 TOP STORIES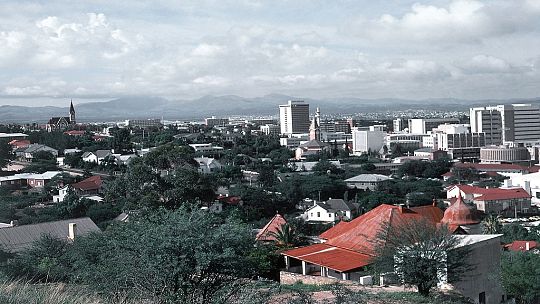 NAMIBIA
Namibian government links 84 doctors to fraud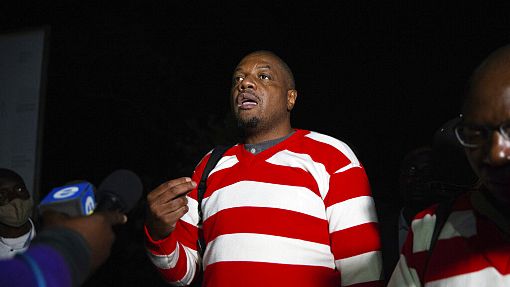 JOURNALIST
Zimbabwe corruption exposing journalist wins case against the state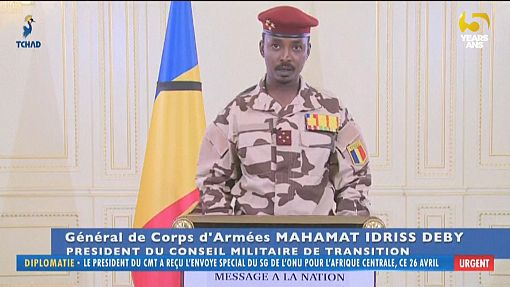 CHAD
Chad junta tells opposition to "caution supporters" after crackdown
NIGERIA
Boko Haram fighters hoist flag, forcefully grab wives in Nigerian town
ZIMBABWE
Zimbabwe sells rights to hunt endangered elephants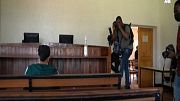 RWANDA
Trial of first high profile female suspect in Rwanda genocide case adjourned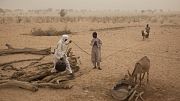 SAHEL
UN: 29 million in Sahel need humanitarian assistance
FEATURED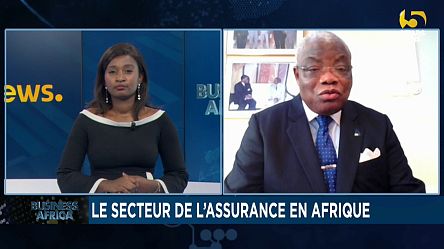 FEATURED
Operational challenges faced by insurers in Africa amid COVID- 19 [Business Africa]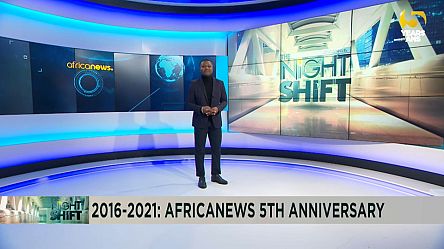 FEATURED
Africanews celebrates fifth anniversary [Night Shift]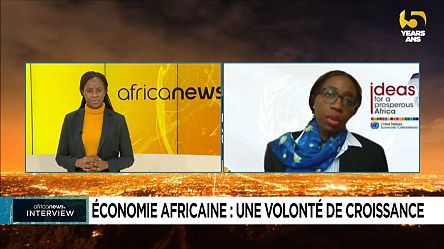 FEATURED
"Africa needs the will to grow,"-Dr. Vera Songwe(Economist)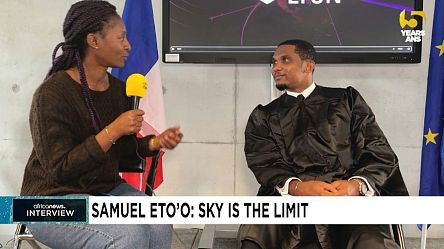 FEATURED
Eto'o: Africa must believe and create means to win the World Cup
EDITOR'S CHOICE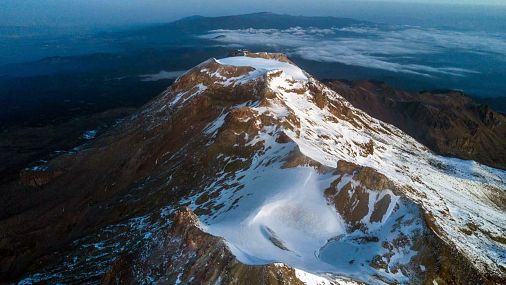 GLOBAL WARMING AND CLIMATE CHANGE
Is Africa's role essential in tackling climate change going forward?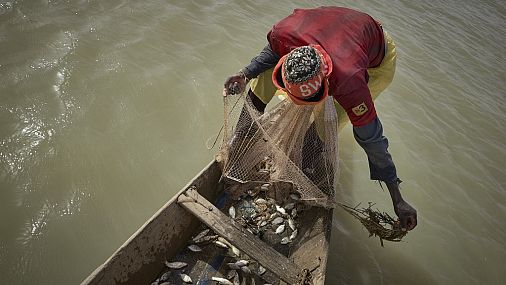 MALI
Climate change, armed groups threaten fish farming in central Mali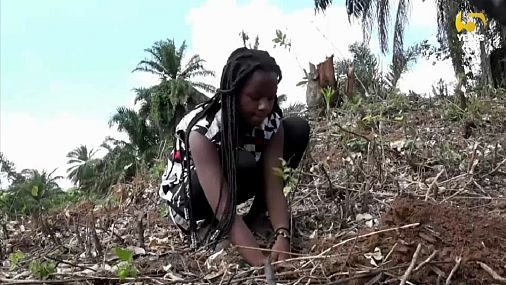 UGANDA
16-year old climate activist on mission to replant trees in Uganda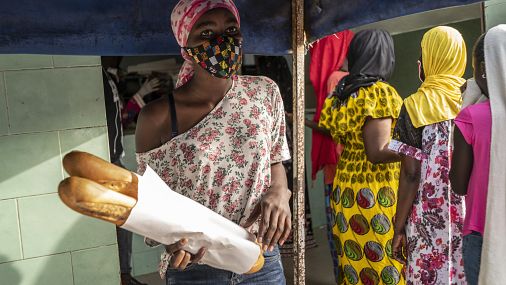 SENEGAL
Senegalese Christian youth show religious solidarity during Ramadan
NEWS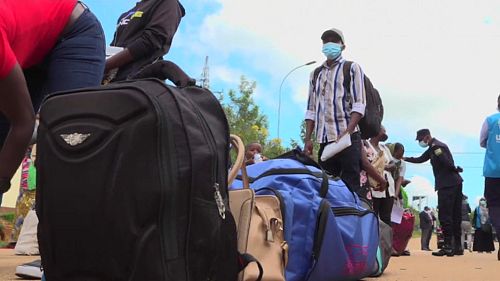 UNCHR
The Burundian refugees returning home from Rwanda
Donatien fled Burundi in 2016 with his family. He is moving back home from Rwanda with his wife and three children. He has kept touch with friends …

SUDAN
Sudan reportedly suspends planned Russian naval base

EGYPT
Preliminary hearing opens in case of Italian student murdered in Egypt

SOMALIA
Somali president calls for 'urgent discussions' with opponents
PICS OF THE DAY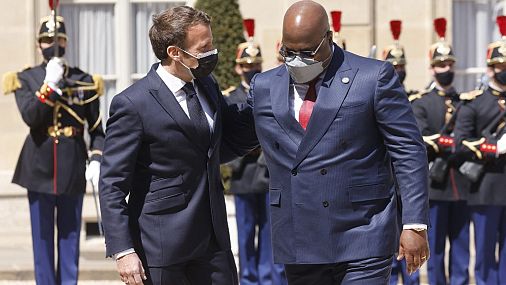 WORLD TOUR
Pics of the Day: April 27, 2021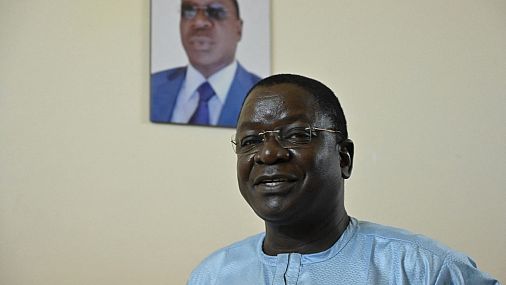 WORLD TOUR
Pics of the Day: April 26, 2021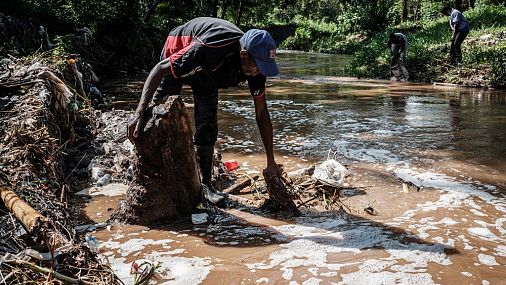 WORLD TOUR
Pics of the Day: April 22, 2021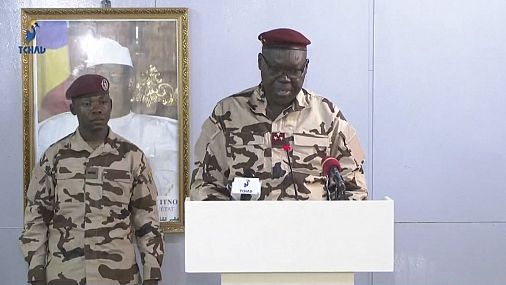 WORLD TOUR
Pics of the Day: April 21, 2021
BUSINESS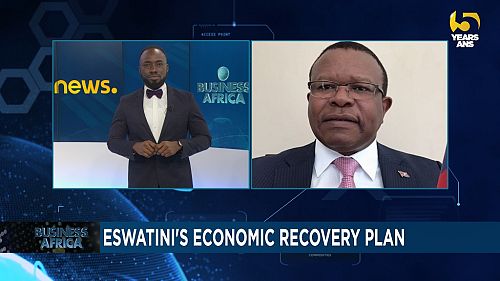 BUSINESS AFRICA
eSwatini's economy risk crashing [Business Africa]
''We've created a list of projects that are basically implementation ready and that with government enablement and with a clear view of the value …

GABON
China is Gabon's leading trade partner for a decade

TOTAL
France's Total halts its gas project in northern Mozambique

SENEGAL
Women in Senegal try to keep pottery tradition alive
NO COMMENT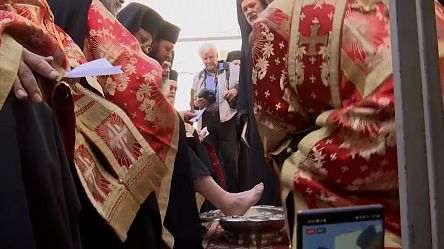 Greek-Orthodox Patriarch performs 'washing of the feet' in Jerusalem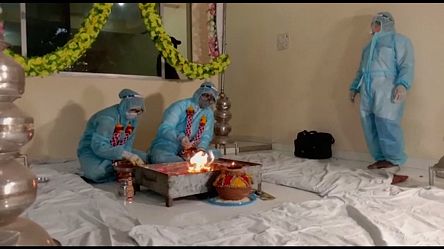 COVID positive groom weds bride wearing personal protective equipment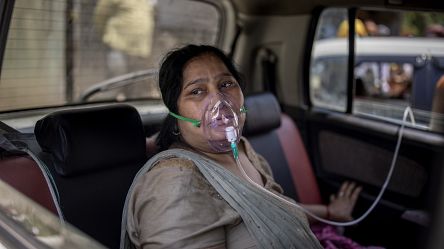 Black market for oxygen in India amid virus surge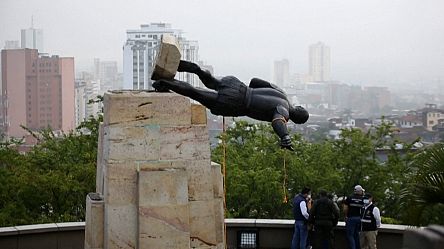 Spanish conquistador statue brought down by a group of indigenous protesters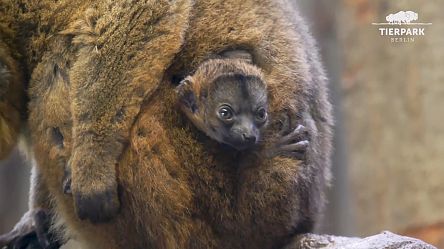 Rare collared lemur born at Berlin zoo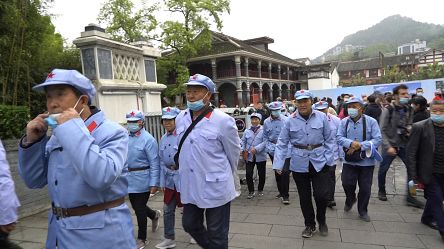 'Red Tourism' draws Chinese on centennial of Communist Party
SPORT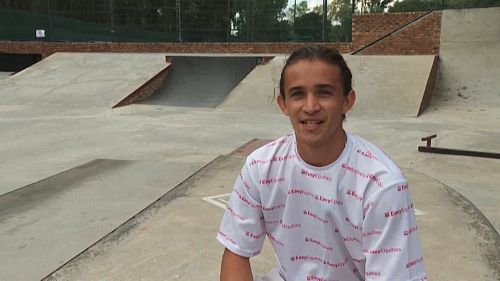 SOUTH AFRICA
Skateboarding: South African star Valjalo sets sights on Olympics
The 22-year-old is just two events from representing his country at the upcoming Tokyo Olympics, where skateboarding will feature for the first …

EGYPT
Ancient Egyptian martial art 'tahtib' becomes modern art sensation in Cairo

FOOTBALL
Manchester City beats PSG to grab Champions League advantage

QATAR
Africa competes in first-ever FIFA Arab Cup
CULTURE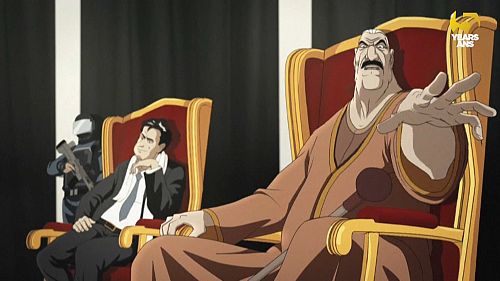 POLITICAL CRISIS
"Alephia 2053": Animated thriller takes Arab streaming world by storm
The storyline, set in 2053 in the fictional Arab state of Alephia, follows a group of undercover agents plotting to take down hereditary ruler …

EGYPT
Egypt unearths 110 ancient tombs

OSCARS
Oscar awards: Anthony Hopkins wins best actor in a surprise

OSCARS
South Africa's film 'My Octopus Teacher' wins the Oscar for best doc'
SCIENCE & TECHNOLOGY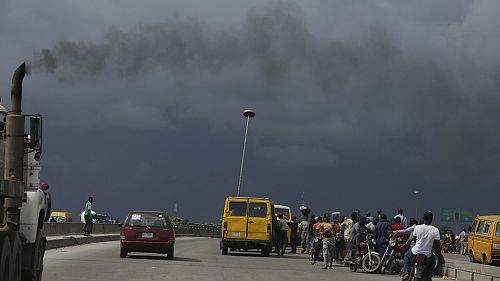 CLIMATE CHANGE
Africa commits to cut 32% of emissions by 2030
South Africa's president Cyril Ramaphosa used his address to urge developed nations to assist developing nations to meet climate targets.

KENYA
Could Kenyan camels cause next COVID-19 pandemic?

NIGER
Niger drone company takes off in Sahel

KENYA
Safaricom Launches Africa's third 5G Network